House System
The House System is an essential part of our pastoral care. St George's Anglican Grammar School has three Houses named after famous world leaders – Gandhi, Lincoln and Mandela. Students are allocated a House on enrolment and remain in that House group for the duration of their time at the School. Sporting and cultural events throughout the year are conducted in House groups, promoting a healthy spirit of competition, participation and community. Every student is provided with a House Badge at the start of their St George's journey.
Our Houses
Gandhi House (Red)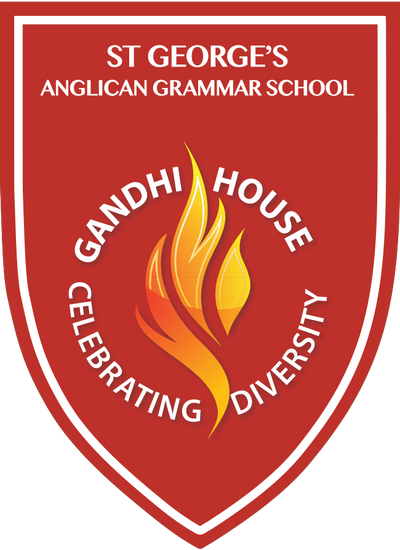 "There is neither Jew nor Greek, there is neither slave nor free, there is no ale and female; for you are one in Christ Jesus." - Galatians 3:28
Motto: Celebrating Diversity
What divides us pales in comparison to what unites us. Diversity is not how we differ it is about embracing our own unique selves. Diversity is the one true thing we all have in common and this is what we celebrate as member of Gandhi House.

Mohandas Gandhi (1869-1948) was an Indian lawyer who is revered the world over for his non-violent philosophy of passive resistance - satyagraha – a word which combined 'truth' and 'love' with 'firmness' and 'force'. He believed that if people showed resistance to oppression without violence, justice would prevail. Gandhi led by example, giving up wordly possessions and surviving four terms of imprisonment.
Lincoln House (Yellow)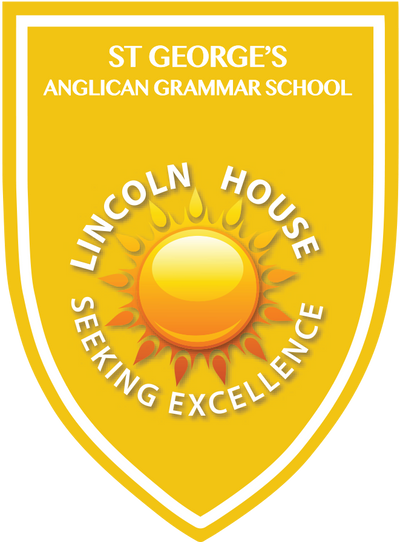 "Finally, brothers and sisters, whatever is true, whatever is noble, whatever is right, whatever is pure, whatever is lovely, whatever is admirable - if anything is excellent or praiseworthy - think about such things." - Philippians 4:8
Motto: Seeking Excellence
Seeking excellence means striving to achieve ones best in all things. It is about showing up every day and following through with excellence. It embraces working hard to continually grow and improve. It also celebrates learning from failure and always sees the best in tother. Seeking excellence is not about coming first or looking for perfection, it is about trying ones best in all things both inside and outside of the classroom, and this is our aim in Lincoln House.
Abraham Lincoln (1809-1865) was a self-educated man who became a lawyer and eventually President of the United States of America. He opposed slavery and believed his country should offer freedom to all citizens, both black and white. Lincoln is famous for his definition of democracy as 'government of the people, by the people, for the people' and for his efforts to promote equality and reconciliation.

Mandela House (Green)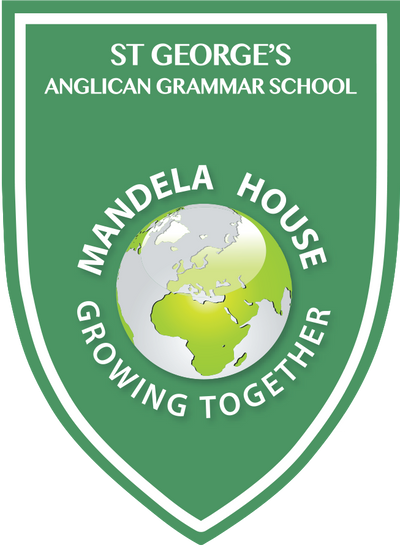 "May the Lord make your love increase and overflow for each other and for everyone else, just as ours does for you." - Thessalonians 3:12
Motto: Growing Together
We grow together when we help one another. we grow together when we encourage one another. We grow together when we look out for each other. This is our focus for all in Mandela House.
Nelson Mandela (1918-2013) was born in Transkei, South Africa. He was a lawyer who waged a long campaign against apartheid in his country, resulting in him being imprisoned from 1964 to 1990. Mandela maintained his dignity throughout his long imprisonment. He won the Nobel Peace Prize in 1993 and became the first democratically elected President of South Africa in 1994. He remains a symbol of the struggle against the unequal treatment of human beings.

House Tokens
House tokens are offered for demonstrating the School values throughout the year. At the end of each year a House Cup is presented to the top achieving house.

House Points
Throughout the year, House points are awarded to students for a range of reasons including:
Academic achievement
School and community service
Inter-house competitions including games, quizzes, talent shows, drama events
In-class effort and achievement
Year 7 value awards
Extra-curricular involvement, effort and achievement
Outstanding performance in any field in, or outside of, School activities
Inter-House Competitions
A range of carnivals and activities provide an opportunity for whole-school participation irrespective of skill level.
The main events are:
Inter-House Performing Arts Festival
House Week
Battle of the Bands
Sync Swim and Inter-House Swimming Carnival
Inter-House Athletics Carnival
Inter-House Cross Country
House sports games which are organised by the Student Guild with the guidance of staff and played during lunch breaks.