Information Technology
St George's Anglican Grammar School has worked closely with CompNow to build specially priced bundles appropriate for your child's learning and relevant IT needs. The recommended bundles include the device required to meet your child's academic learning needs along with a protective case or cover.
The IT department highly recommends purchasing the optional insurance with CompNow uplift. This option includes the following protection:
Microsoft Complete for Student Accidental Damage Protection - 3 years, up to 2 claims, $0 excess
CompNow Microsoft Surface 3-year Uplift to Onsite Service for Microsoft Warranty
This ensures students are covered with the tools they need for secondary school at St George's Anglican Grammar School.
Please click below for more information:

Software / Online Services
Upon entering, all students are given free access to software and services such as:
SEQTA - our central Learning Management System. Apps are available for Students and Parents (click here for more information)

Office 365 - including Word, Excel, OneNote, PowerPoint, Teams, OneDrive and much more (click here for more information)
ClickView - an online educational video library system (www.clickview.com.au)
Adobe Creative Cloud - including Photoshop, Lightroom, Illustrator, InDesign, Premiere Pro and much more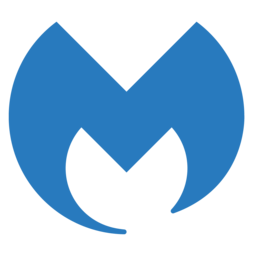 Malwarebytes - anti-virus, anti-spyware and anti-ransomware. (Download links can be found on SEQTA Learn)
These services are inclusive of tuition fees.
Computer Loan Agreement
Computers are not always reliable and will sometimes fail and require repairs. Therefore, the student goes without a notebook for an extended period of time.
The School offers free loan computers when required and as availability permits.
Parents/guardians, please log in to SEQTA Engage and find the link under the Computer Rental Agreement heading on the home page.
Resetting Multi-Factor Authentication
If students need to setup MFA again because they have a different smartphone, deleted the authenticator app, changed their number or lost their device, please either use SEQTA and Direqt message a member of the IT department or email itsupport@stgeorges.wa.edu.au to request your account's MFA to be reset.
Once you have received confirmation that it has been reset, please follow these instructions on how to set up MFA for your account again.
Resetting Passwords
NB: This only works if you have previously set up your Office 365 recovery method here
Click on this link: LINK
Enter your school email address: YOUR_USERNAME@students.stgeorges.wa.edu.au
Enter the character code then click "Next" (refresh the code if you cannot interpret it)
Follow the instructions to create a new password
FYI - this will be the same password for everything school-related - eg: SEQTA Learn, Wi-Fi, Internet, ClickView etc.
Passwords must meet the following minimum requirements:
Cannot use the previous four passwords
Not contain the user's account name or parts of the user's full name that exceed two consecutive characters
Be at least seven characters in length
Contain characters from three of the following four categories:

English uppercase characters (A through Z)
English lowercase characters (a through z)
Base 10 digits (0 through 9)
Non-alphabetic characters (for example, !, $, #, %)
Please allow up to 20 minutes for the password to apply everywhere for Wi-Fi, SEQTA, Printing etc.
The IT Department is also responsible for recycling household batteries.
So please feel free to use our bin and help reduce landfill!